RGBCW WIFI+BLUE Plastic Cover Aluminum Smart Downlight
Features
Spec & Models
Service
RGBCW WIFI+BLUE Plastic Cover Aluminum Smart Downlight 
1. The material of this smart downlight is plastic cover aluminum downlight, high thermal conductive PC, excellent heat dissipation, can up to 12W and great replace die-casting aluminum downlight you had, IC-4 rated.
2. The functions of this smart light can be easily customized by end-customers through the app.
3. This smart light can be customized to be controlled by app, smart audio, siri voice, dimmer board, remote controller etc.
4. High light transparency, the lumens efficiency of CW can be up to 100lm/w.
5. Excellent dimming performance, dim fluently from 1% to 100%.
6. Colour temperature of this smart light is optional to be CW, RGB, RGBW, RGBCW. Users can set different scene mode according to different occasions, choose different colour and scenes.
7. Convenience voice control, help you become a conductor of lights.
8. Wireless wifi control and remote control without the limitations of the distance.
9. The smart light has multi communication protocol ways, wifi, wifi+blue, bluetooth mesh.
10. Approved with SAA, C-tick, CE.
Scene setting and selection: Choose different scene and modes according to different places, different modes.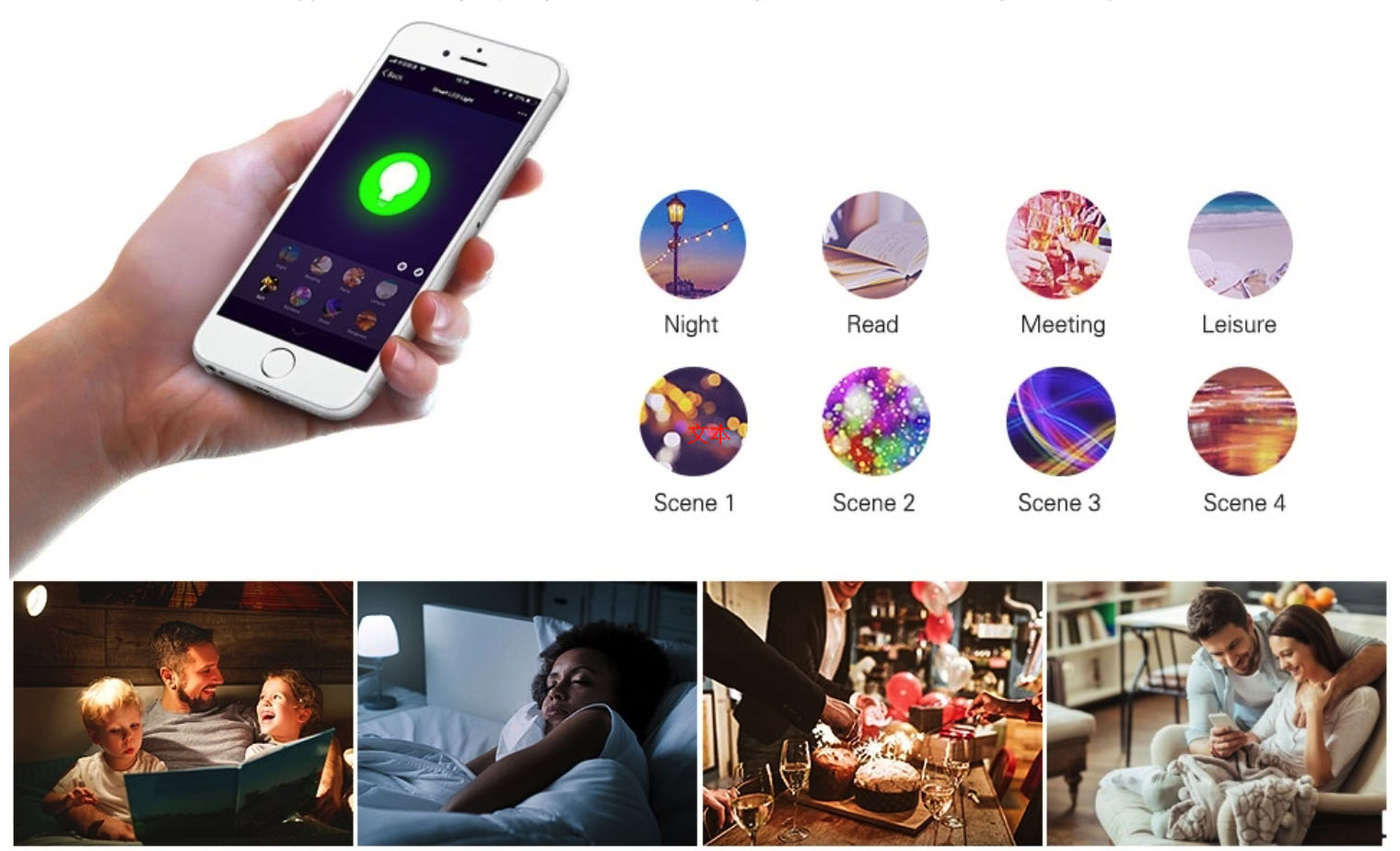 16 million colors can be easily constructed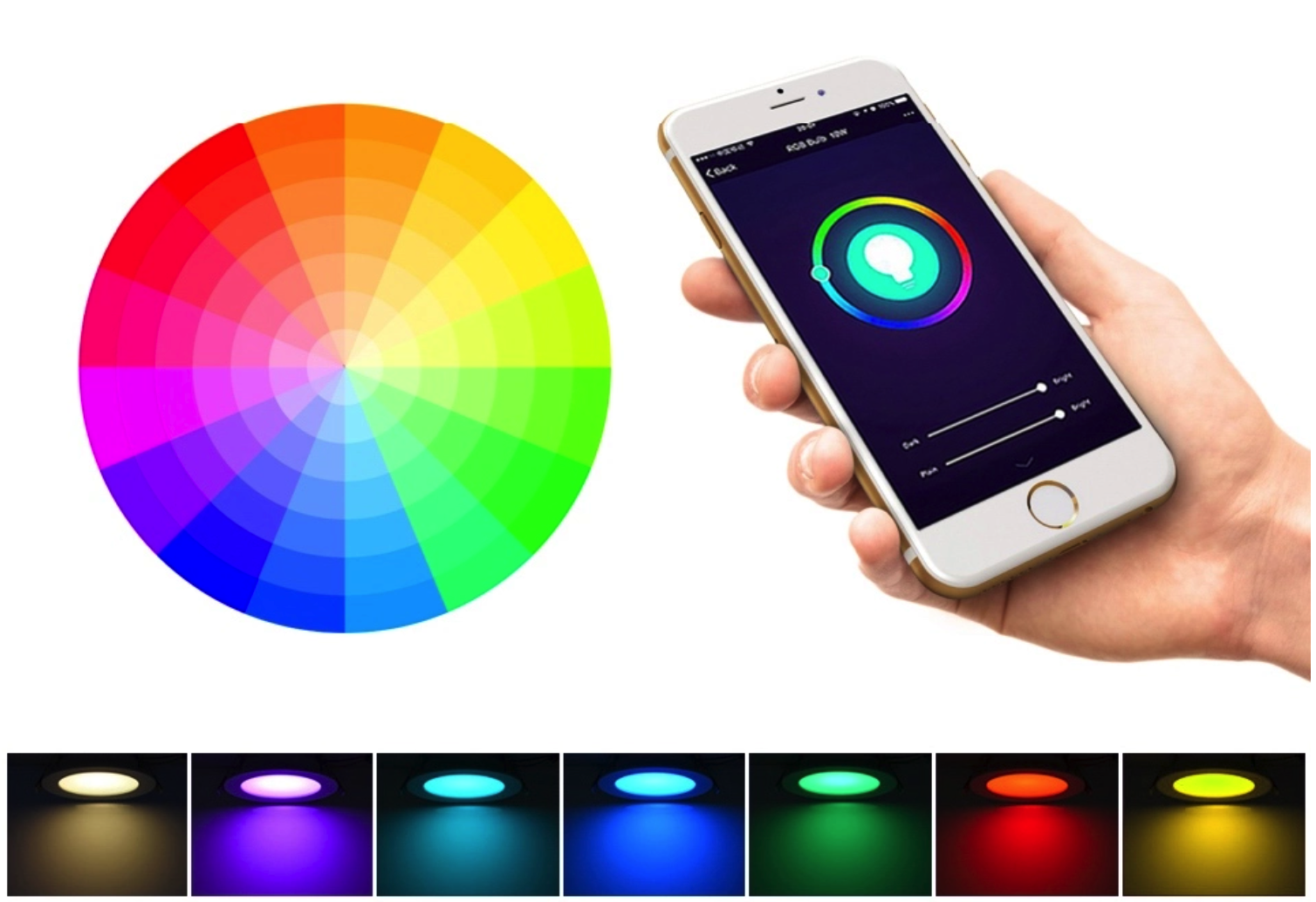 High thermal conductive plastic materials of housing, excellent heat dissipation, the power can be up to 12W, it can replace the die-casting aluminum light what you are using now.