RGBW WIFI+BLUE Gimbal Smart Downlight With Lens
Features
Spec & Models
Service
RGBW WIFI+BLUE Gimbal Smart Downlight With Lens
1. Gimbal fascia of the light, each to be adjusted on 45º.
2. The CCT of the light can be RGB, RGBW, RGBCW, CCT, set the color temperature based on the atmosphere you need.
3. Plastic cover aluminum materials, high cost effective, excellent heat dissipation, IC-4 rated.
4. Built-in driver, integrated housing, elegant appearance.
5. Easy to be installed, with the AU plug, only need to plug it and then connect to the devices.
6. The functions of the light can be customized by yourselves on the app.
7. 90mm cut-out, suitable for most of the housing application.
8. Support group control, free combination on demand
9. This smart light has 3 communication protocol ways to be customized, wifi, wifi+bluetooth, blue mesh, zigbee.
10. SAA, C-tick, CE approved.
This smart downlight can be controlled by app, smart audio, light sensor, remote controller, switch dimmer etc. And also some of the devices can be used together to control this light.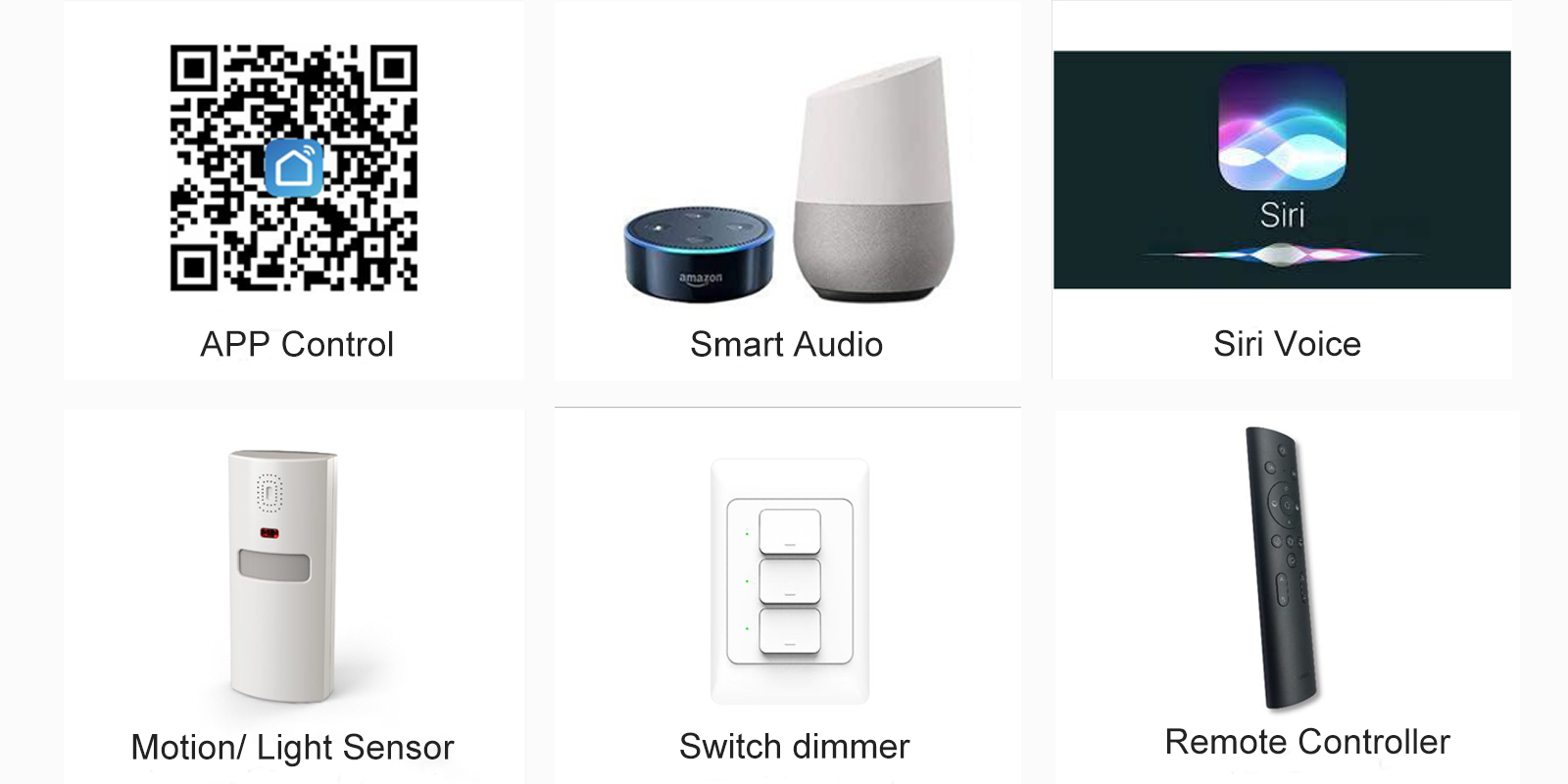 This smart light can be controlled in any places: you can turn it on before you get home.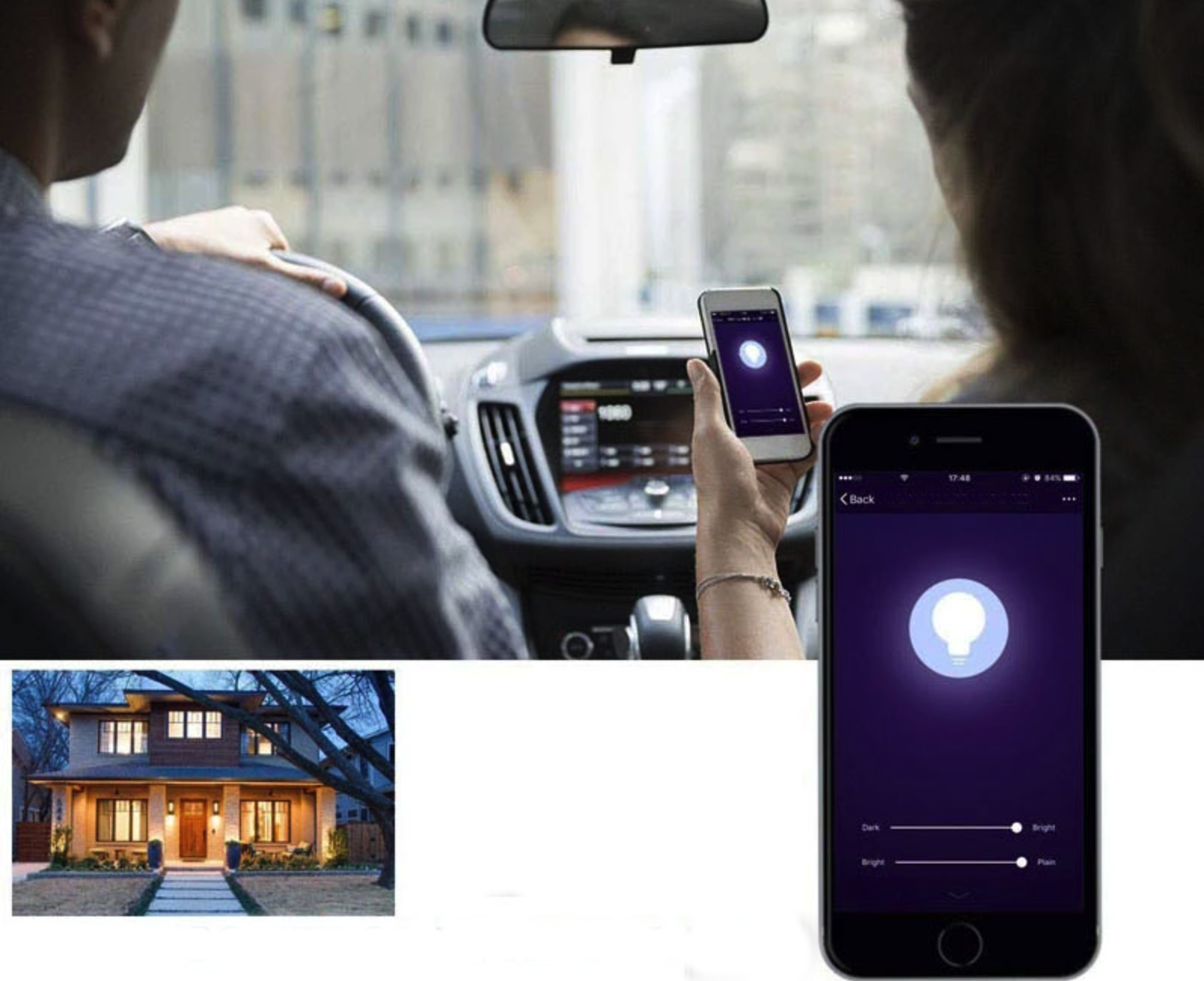 Easy to be installed
1. Scan the QR to download the app
2. Install the lamp and switch the smart light in quickly flashing
3. Connect smart light to App under a WIFI network.
Technical Parameter
Input Voltage
200V-240V
CRI (Ra>)
80,90
Power Factor
>0.9/>0.5
Working Frequency
50/60HZ
Power
5W, 8W
Cut Out
90mm
Diameter
105mm
Height
65mm
Temperature
-20~50℃
Lifetime
30000h
IP Rating
IP20
Materials
Plastic cover aluminum
Light Source
LED
LED Chip
SMD 2835
CCT
CW, RGBCW, RGB, RGBW
Beam Angle
40°
Fascia
Gimbal
Installation
Recessed
Control
Tuya app, Alexa, Google Home, Siri voice, Remote Controller
Functions
CCT/ Light colour change, Scene Model Setting, Wake up, Time setting, Group Control
Models  
| | | | |
| --- | --- | --- | --- |
| Model | Power | Colour Temperature | Communication protocol ways |
| DL02-03-08-CW-WI-F | 8W | 3000K-5000K | Wifi |
| DL02-03-08-CW-WI+BL-F | 8W | 3000K-5000K | Wifi+Bluetooth |
| DL02-03-08-CW-BLM-F | 8W | 3000K-5000K | Bluetooth Mesh |
| DL02-03-08-CW-ZIG-F | 8W | 3000K-5000K | Zigbee |
| DL02-03-08-RGB-WI-F | 8W | RGB | Wifi |
| DL02-03-08-RGB-WI+BL-F | 8W | RGB | Wifi+Bluetooth |
| DL02-03-08-RGB-WI-F | 8W | RGB | Wifi |
| DL02-03-08-RGB-WI+BL-F | 8W | RGB | Wifi+Bluetooth |
| DL02-03-08-RGBW-WI-F | 8W | RGB+3000K/4000K/5000K | Wifi |
| DL02-03-08-RGBW-WI+BL-F | 8W | RGB+3000K/4000K/5000K | Wifi+Bluetooth |
| DL02-03-08-RGBW-WI-F | 8W | RGB+3000K/4000K/5000K | Wifi |
| DL02-03-08-RGBW-WI+BL-F | 8W | RGB+3000K/4000K/5000K | Wifi+Bluetooth |
| DL02-03-08-RGBCW-WI-F | 8W | RGB+3000K~5000K | Wifi |
| DL02-03-08-RGBCW-WI+BL-F | 8W | RGB+3000K~5000K | Wifi+Bluetooth |
| DL02-03-08-RGBCW-WI-F | 8W | RGB+3000K~5000K | Wifi |
| DL02-03-08-RGBCW-WI+BL-F | 8W | RGB+3000K~5000K | Wifi+Bluetooth |